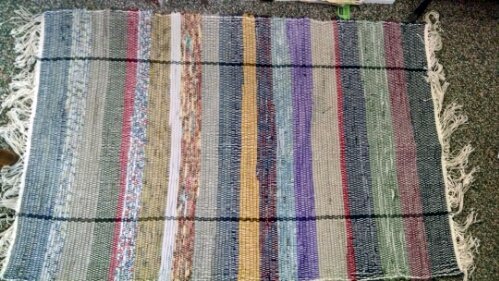 I won, I won! I bid on an online auction and look what I won…
It might not seem like much but it has a lot of meaning to me. It was from my great uncle's estate. It was probably woven by another great uncle and great aunt. It has a prominent place in my office, under my feet when I stand at the computer. Yes, I use them. They are made to withstand tough use. The jean rugs given as a gift at our wedding 26 years ago are just now falling apart. As i work, I wonder… whose dress, whose shirt, sheets???? What history has this rug's fabric seen over the years? And I think, what a legacy passed down from generation to generation.
Some day, I'll weave ….