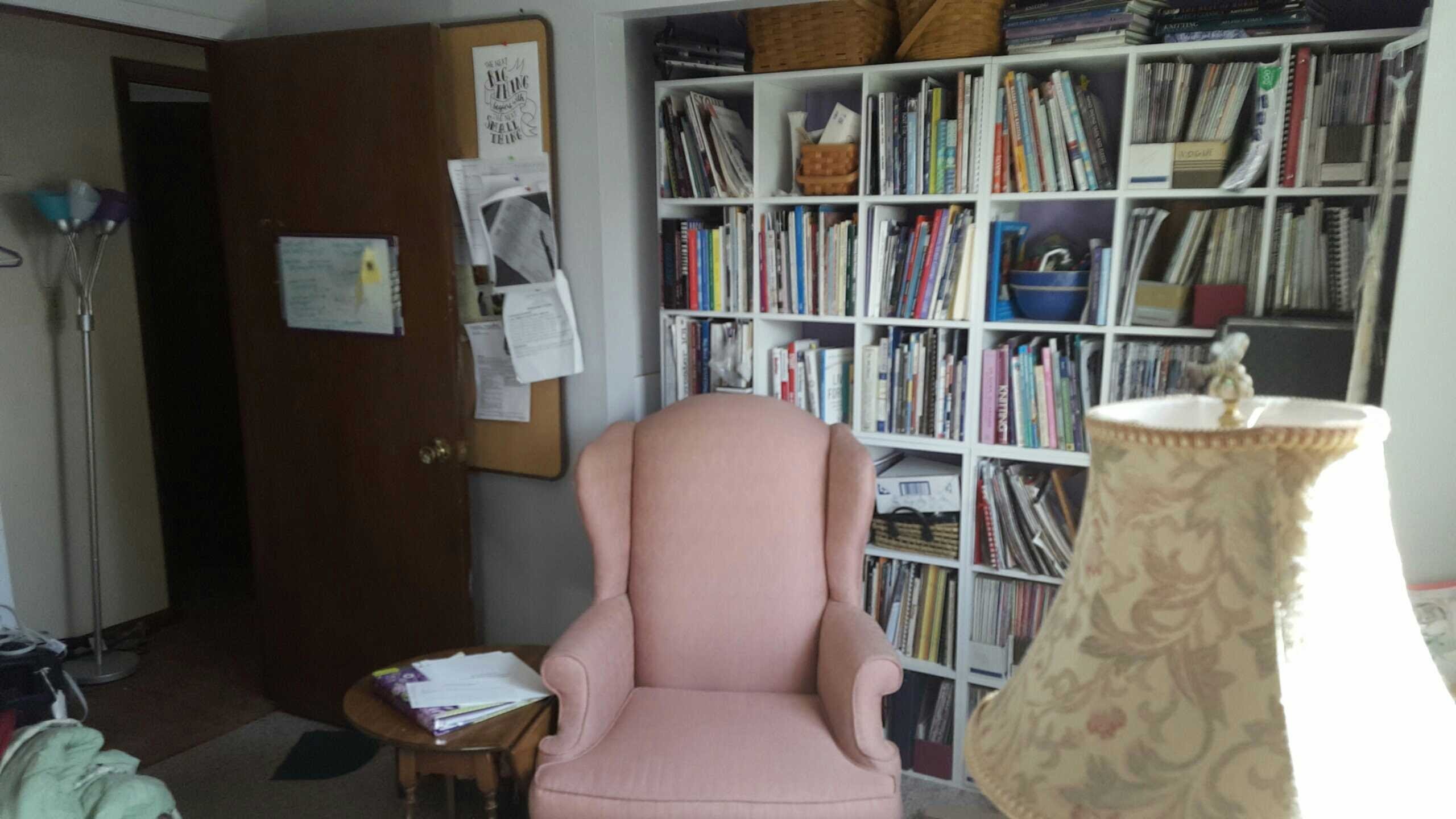 Over on the Knitting Today facebook page, I posted a question.
What is your favorite reference book?
I don't know if you all have seen my reference library.
Yep, I have four nine-cube cubbies full. I collection information, not necessarily patterns. So, I have a lot of reference books I could choose from.
Comment either here or on the Knitting Today Facebook Page with your favorite reference book. Once I get ten responses, I'll post mine. We'll see if anyone agrees.