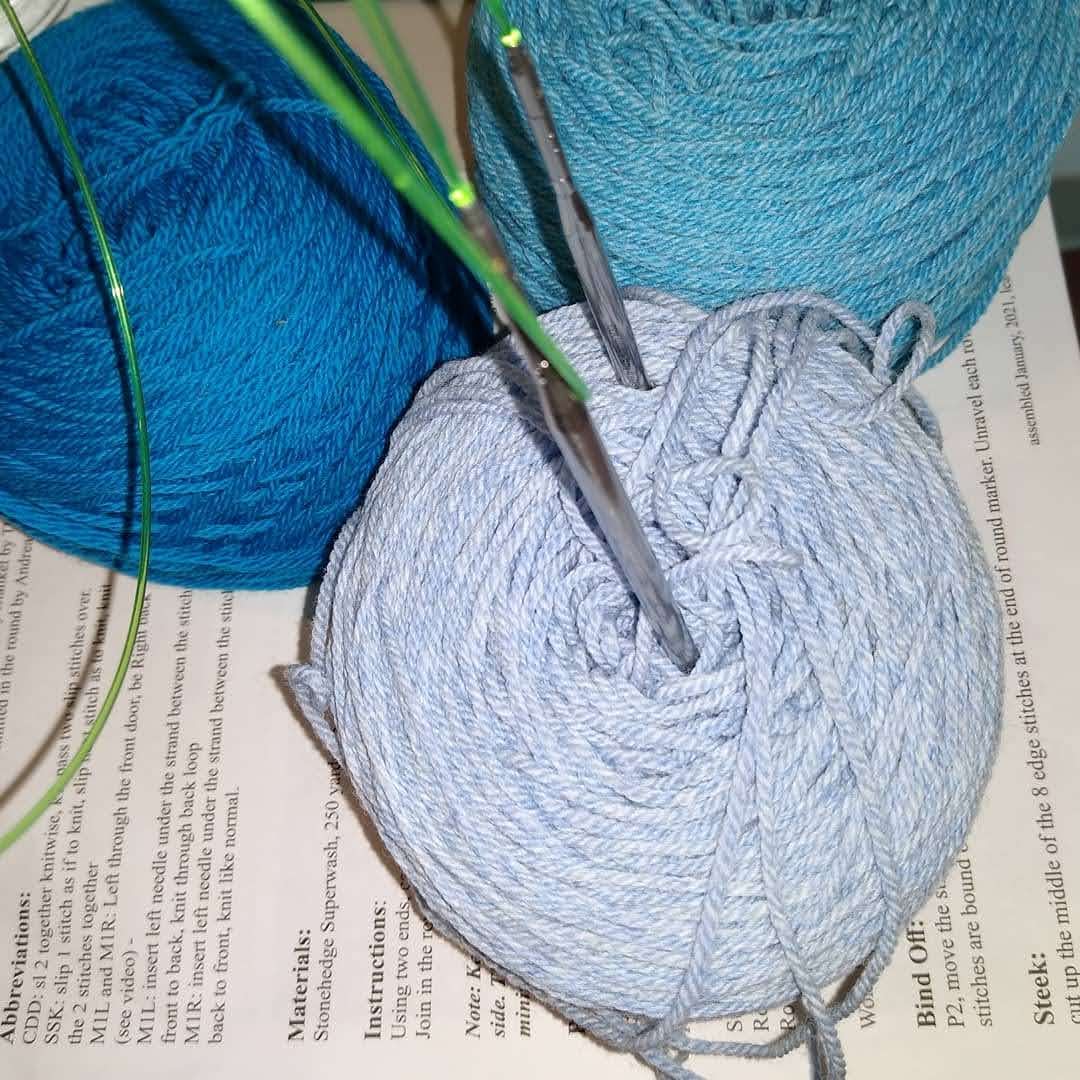 Hello, long time no write. I have lots of saved drafts, but nothing published. Sorry about that.

Update on Tom's health
The biggest news I have right now is that Tom is restarting chemo after a bit of hiatus to heal from the lung wedge resection he had in November. I'm giving myself permission to do what I absolutely need to do and not worry about ALL THE STUFF. It's hard. I have a list a mile long in my Evernote plans, but reality is when I have the time I don't have the energy and when I have the energy I don't have the time.
Socialization
A big part of Knitting Today's community when we had the storefront was the socialization. Hanging out with the Lunch Bunch, the Thursday night Knit Club, and Friday's UFO night, not to mention the special events like Superbowl Sunday and Camp Iwannaknit. I really miss the friendship and camaraderie. I love being with Tom, but it isn't the same. So, I hope you'll hang out with me in all the places virtual (and one in person). At the moment, I check in daily on Porchtalk. Every Thursday, at 10, I try and attend the Community Knitting Club at Kendallville's Community Learning Center. And, occasionally on the Facebook page and Instagram page. To kill time, I watch crafters on tiktok. Let me know in the comments how you are doing and how are you socializing for knitting?
Are you knitting today?
I'm curious about your projects. What are you working on? I am working on:
a temperature chevron blanket by hand (the featured image is the first 3 colors needed for Janaury 1-15),
the Noro Nightshift Shawl (about 16 more rows depending on yarn chicken),
and the last sleeve on the LK150 of the Fisher Lassie cardigan
Share your projects!

Until next time, Lea-Ann