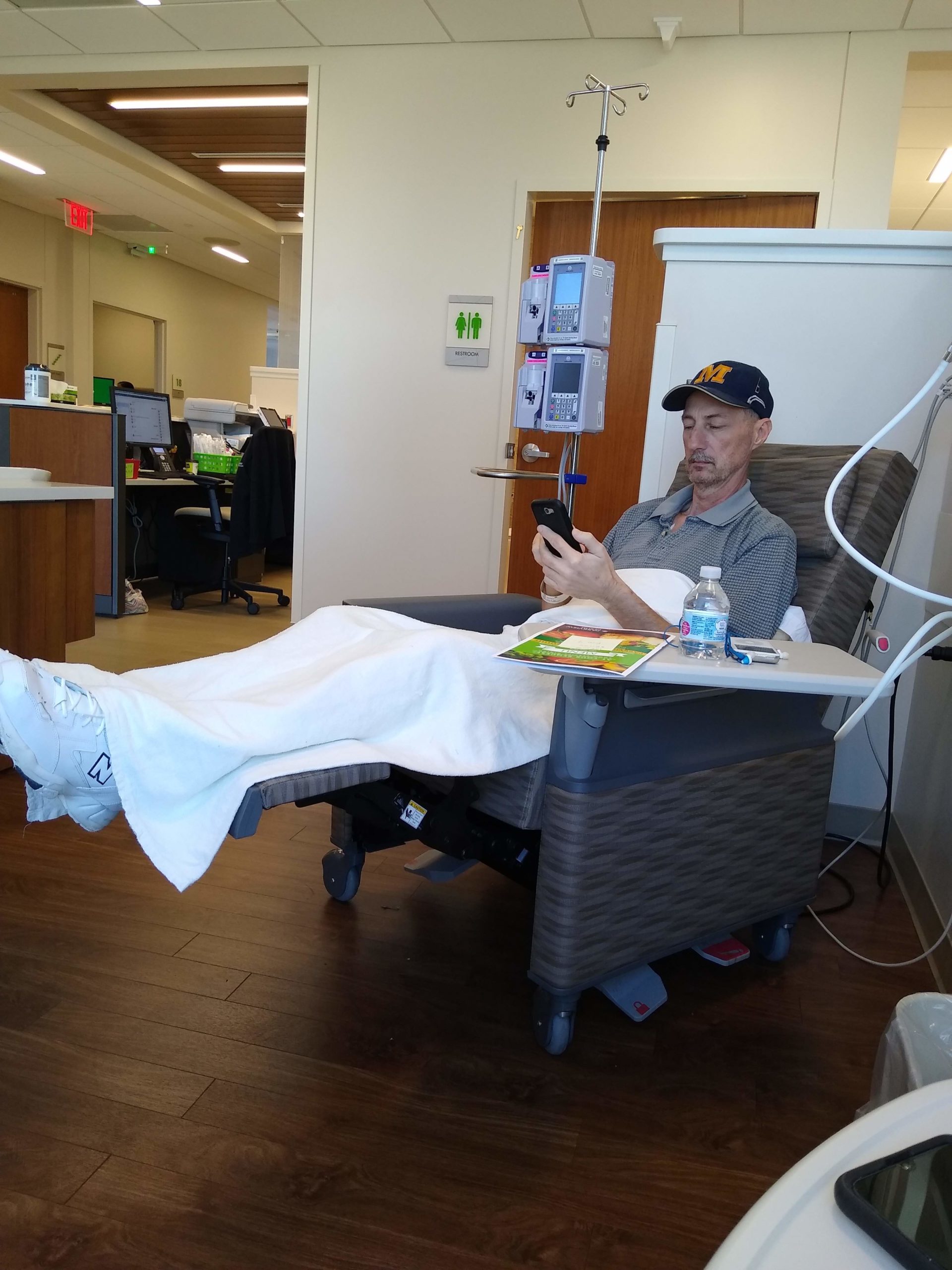 Tom's a rockstar!! He heals fast, he likes to move, he has a warrior spirit. Whipple surgery went well. We were blessed to have mom and our kids all there to help from the day before surgery until the weekend after. And, he came home so quickly and I felt so good about it all, despite the surgeon telling us he couldn't get all of it and the results coming back that 34 of 36 lymph nodes are involved. So, all of a sudden we are in the oncologist office 4 weeks before schedule and chemo started. The sooner the better with this type of cancer. I don't even want to look up the statistics or know anymore about what will happen than what I have to face today. Sooooo, please pray, keep up-to-date by reading our caringbridge, and thank you everyone!

For knitting content — hand, LK150 and Bond — join me at porchtalk.knittingtoday.com, on Facebook or sometimes at Instagram. And, if you prefer to receive emails, join the Enews by signing up on the form below.

Knitting Today ENews
website updates * project news * sales and coupons
delivered right to your email
Hi, our records show you've already signed up for the Enews, so we won't show the signup to you again. Have a browse around and see what's new in the Store or on the Blog. Thanks for returning to Knitting Today's website!